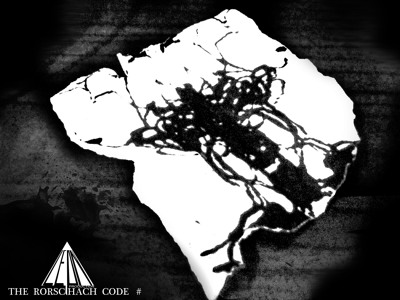 THE RORSCHACH CODE #
Non è altro che il nuovo alias sotto il quale Leon sta producendo questo omonimo Ep.
Perchè questo cambio di nome?
Per il semplice fatto che THE RORSCHACH CODE # è totalmente diverso da ogni suo lavoro precedente.
Titoli in Latino per delle tracce di un album malinconico, apparentemente monotono, misterioso e oscuro..


THE RORSCHACH CODE # si distingue da ogni album precedente.
Mano a mano che le tracce
vengono fatte
sono pubblicate in anteprima su Soundcloud.. ora ce ne sono 6, Una cosa mai successa per nessuno dei precedenti album.
Nonostante saranno leggermente diverse nella versione finale.
"Le tracce del codice di Rorschach sono tutte unite non dal titolo ma dallo stato d'animo in cui le ho fatte, è stato un periodo particolarmente duro della mia vita. quando toccavo quegli apici emotivi ed ero dietro le macchine il risultato non era più di "Leon" ... Succede questo a sfogare la propria frustazione con l'arte."

Leon
THE RORSCHACH CODE # Is nothing than the new alias of Leon for this omonimus Upcoming EP.
For the simple fact that THE RORSCHACH CODE # is totally different from all his previous work.
Latin titles for the tracks of an album wistful, seemingly monotonous, dark and mysterious ..
THE RORSCHACH CODE # is different from any previous album, just he made the traces Leon put it on Soundcloud .. One thing never happened in any of the previous albums, now the tracks are six.
Although the final version will be slightly different.
"The tracks of the Code of Rorschach are all united not by title but by the mood in which I made it, this is a particularly tough period of my life. When i touch those emotional tips and I was behind the machines the result is not of "Leon" ... this happens to vent their frustration with the art."
Leon